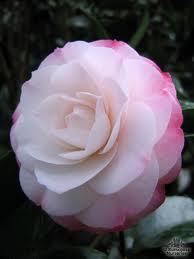 Our Mission

The Fayetteville Camellia Club is a self-sufficient membership society. Through the years, the club has followed its original purpose: "To stimulate and extend appreciation of camellias and to encourage and support the science and art of camellia culture."
Monthly meetings feature guest speakers who focus on different aspects of camellia culture, as well as other gardening topics of interest, enabling club members to increase their overall knowledge.
Through the annual spring Fayetteville Camellia Show, many new people are introduced to the beauty and variety of camellias. Club members are available to answer questions and give recommendations for camellias that grow well in this area. Members' enthusiasm, friendliness, and willingness to find answers for all questions make it easy for newcomers to feel at home at the show, and in the club. Come and join us in our mission!
Camellia Tidbit

Camellia wood is among the densest on Earth producing wood that is far denser than the Live Oak tree, whose life span is about one third that of the camellia. The wood from the Camellia is known for it's luxurious color and it's fine grains which gives it a very smooth feel.

OFFICERS

2021-2022
President
Judy Capps

Vice President
Jeannie Roppoli

Recording Secretary
Ursula Monroe

Corresponding Secretary
Anita Dais

Treasurer
Catherine Kubeny
Email us @